The Studio includes my work as a Teacher (Private Lessons and Workshops, VTS)
and Writer/Speaker (Talks and Journalism) 
For more on performance as a musician visit JJJazz  
Singing Lessons & Vocal Technique Training:
I opened the Vocal Technique Studio about 15 years ago. Much of my approach draws upon the pedagogy of my mentor, the late vocal expert Roland Wyatt, the references he encouraged me to study, and my own years as a singer.  I remain grateful to him for his patience and vast expertise.
Whether you are a beginner who wants to add to the quality of your life with more confidence in the joy of singing, or a professional looking to optimize your performance, range, strength, and vocal longevity, this approach is effective and safe. Visit the VTS page to learn more and access a free PDF describing what you can learn from even your First Lesson.
Workshops:  A  few years ago, VTS expanded from private lessons to include workshops for small groups, choirs, and bands. Private and group sessions can integrate songwriting, music theory, arranging, simple charts and notation, rehearsal techniques, vocal harmony, and other essential skills for enhancing your musical excellence. Visit the Workshops Page to access a free PDF with more information on the workshops.
Former students in their own words.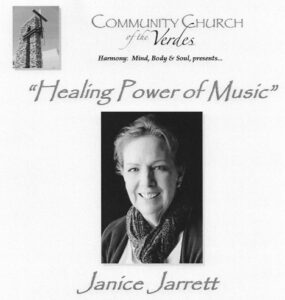 Speaker    I have always seen being a speaker as an opportunity to advocate for the arts. Besides guest talks on music at a series of colleges and public venues, I gave pre-concert artist profiles for Centennial Hall events (University of Arizona). and talks on diverse music topics as a Scholar for the Arizona Humanities Council Speaker's Bureau for over 10 years. This term's talk is "The Science of Music, The Music of Science." (Learn more)
To book a talk please use the handy Contact Form. To access a free PDF of the full list of presentation abstracts visit the Writer/Speaker page.
Sign up for my new blog, Noteworthy, for tips on music, singing, memorable anecdotes, and more.
Writer/Journalist     As a freelance writer, I had a few pieces published in local media:  restaurants reviews, and music pieces, including artist profiles and CD and live performance reviews. Besides many local musicians, I really enjoyed covering national and international artists, some of whom I knew from my extended residencies in New York and Los Angeles.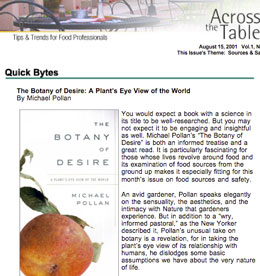 Following another passion, cooking, for a time I was a senior Web editor for a magazine, "Across the Table," supporting an early online market for culinary professionals. (For more, see the Writer/Speaker page.)
In the Works: Still in draft form, a book on vocal technique will be available through the Shop. Future posts in my blog will preview some of the content. Sign up for Noteworthy here, and, or for "What's New," featured on the bottom of the Home Page.